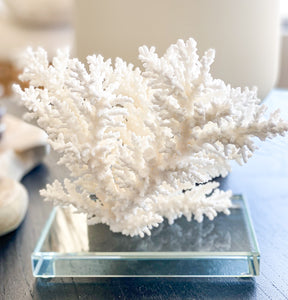 As coral is a natural product, prices will vary based on size, shape, colour and appearance. We strive to supply your ordered size, however, on some occasions we may need to adjust to closest available size.
As a peace of mind, we guarantee that all our Coral is sustainably harvested under the strict control and legislation of Queensland Fisheries and CITIES. We will provide a free of charge coral information card with important information.
Original Coral Export permits are required for taking coral overseas and need to be purchased from us prior to departure (allow freight time).
Dimensions: 20-25cm
Glass Stand sold separately