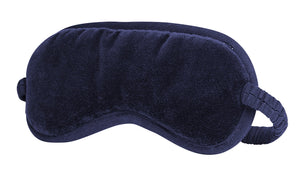 Who ever said that you couldn't sleep and look gorgeous at the same time were clearly unaware of our divine Eadie Eye Masks.
This luxurious, hand-stitched piece with elasticised backing is sure to treat your eyes with the kindness and love they deserve.
The Eadie Eye Mask is available in our Linen and Velvet series and comes in a diverse array of beautiful colours. Get busy, Sleeping Beauty!
Available in: